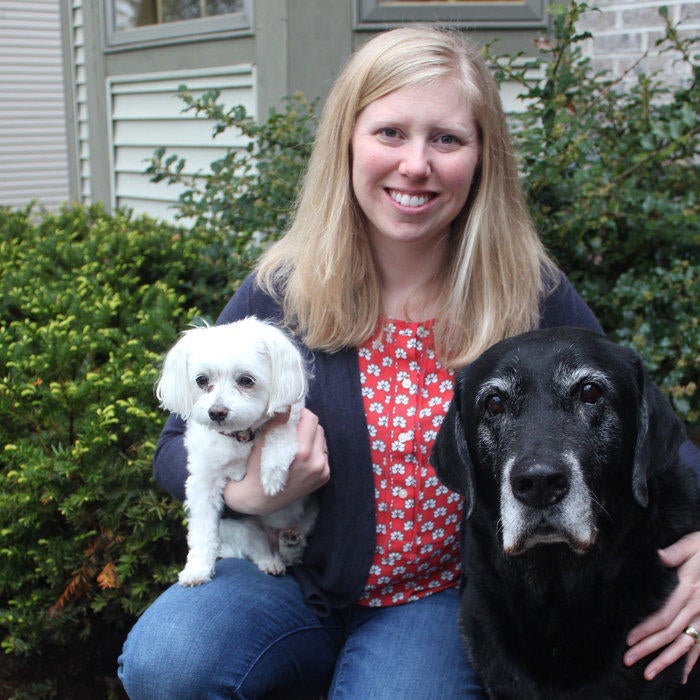 Kelsey Gleason
DVM
Dr. Kelsey Gleason graduated from the UW School of Veterinary Medicine in 2011 and joined the FVH team in 2012. She thoroughly enjoys working with owners to provide the best care possible and loves the variety primary care provides. Dr. Gleason shares her home with a Labrador Retriever, a Maltese, and two cats, as well as with her husband and two amazing little boys. Outside of work, she enjoys family time, traveling, cross country skiing, and staying active outdoors.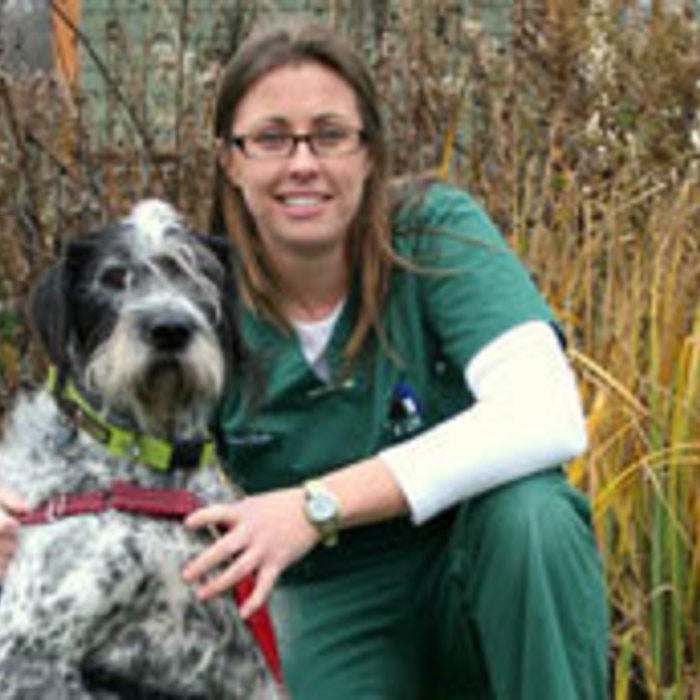 Erica Olsen
DVM
Dr. Olsen received a BS in Zoology from the University of Wisconsin-Madison and received a DVM from the University of Illinois College of Veterinary Medicine. She enjoys working with dogs, cats, and exotic animals and loves the challenge that working with many species provides. One of her favorite parts of her job is establishing relationships with pets and their owners and working together to keep animals healthy. In her free time, Dr. Olsen likes to travel, go to Badger football games, and spend time with her family, friends, dog Hunter, and cat Max.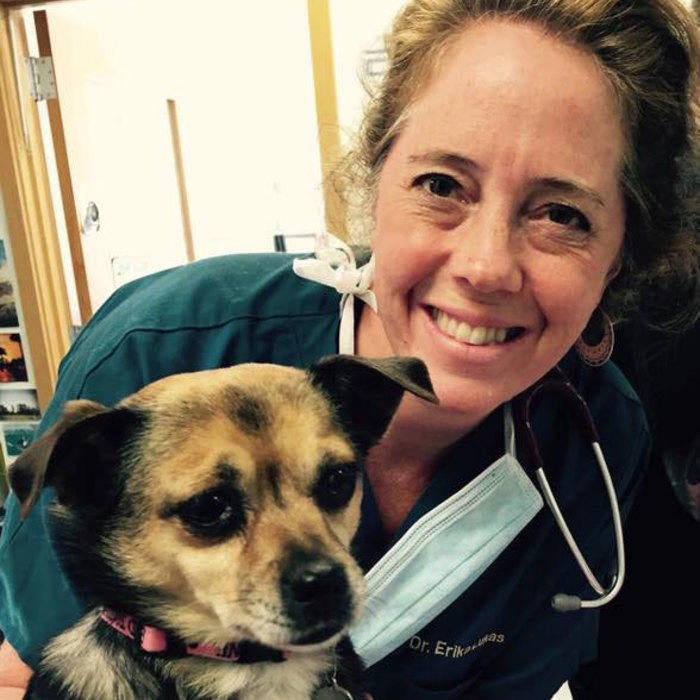 Erika Lukas
DVM, PhD
Erika Lukas is happy to join the medical staff at Fitchburg Veterinary Hospital. Her special interests include behavior, oncology, and natural therapies. Dr. Lukas grew up with horses but now concentrates on companion animals, with a focus on wellness and integrating the pet into the family.
Prior to veterinary training, Dr. Lukas did research in liver cancer at the University of Wisconsin and worked as a veterinary technician in the Department of Oncology at the UW School of Veterinary Medicine. She carries her interest in oncology to clinical companion animal practice. In her free time, Dr. Lukas enjoys relaxing with her family, geocaching, knitting, running, writing, and publishing "Mad Lovin' Mama", her independent magazine.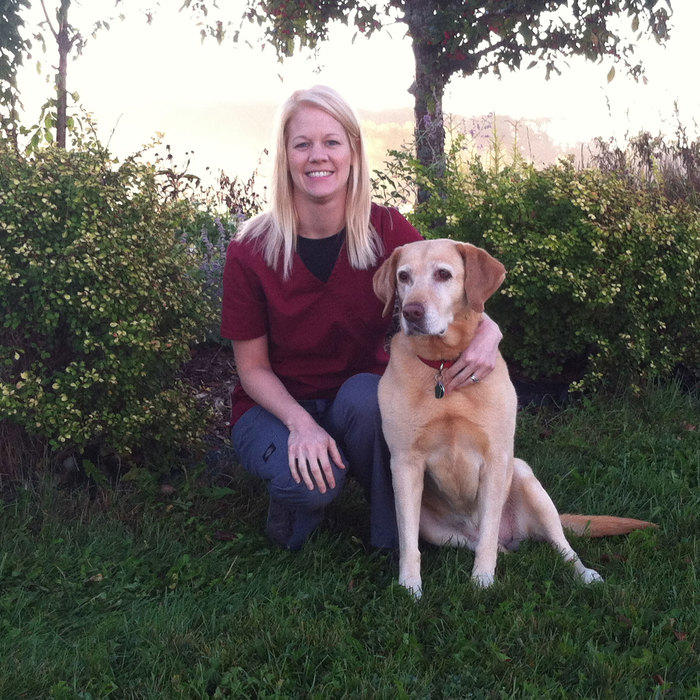 DeAnne Spalla
DVM
DeAnne Spalla joined the medical team at Fitchburg Veterinary Hospital Medical in 2015. She received her Bachelors Degree in Microbiology from University of Wisconsin La Crosse in 2003, and graduated from Iowa State University School of Veterinary Medicine in 2012. Prior to Veterinary School, she spent many years working for the USDA Veterinary Diagnostic Lab where she worked to develop and perform tests to detect many large animal diseases. She has many special interests including animal behavior, dermatology, and small animal medicine. One of DeAnne's favorite aspects of her job is establishing long term relationships with her clients and providing care from puppyhood through geriatric care. In her free time, Dr Spalla enjoys spending time with her family including her husband, two boys, a yellow lab, and her cat. She also enjoys hiking, kayaking, rock climbing, and camping.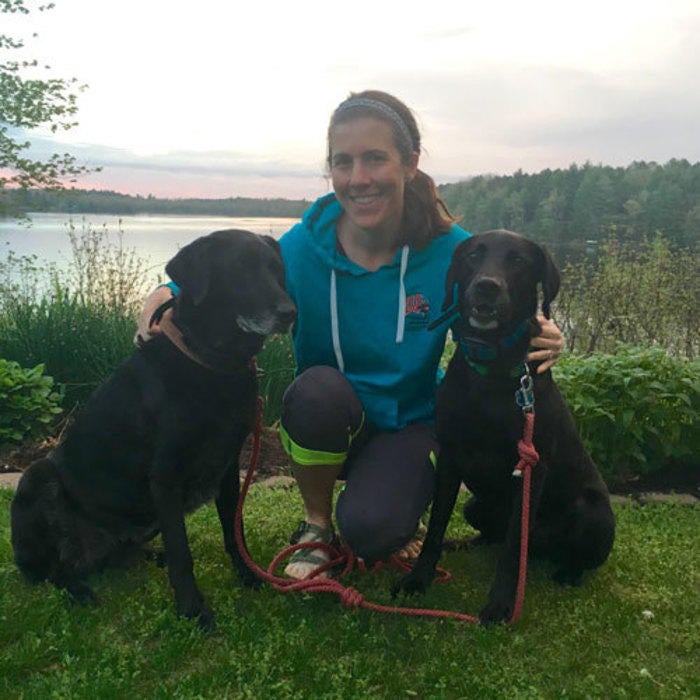 Sarah Verrill
DVM
Dr. Sarah Verrill grew up in Madison. She attended Princeton University for her undergraduate degree in biology prior to returning to Madison to attend Veterinary School at UW-Madison. After graduating in 2013, she worked for two years in the Milwaukee area, before joining the team at FVH in 2015. Dr. Verrill loves working with clients and their furry family members on all aspects of preventative and wellness care, with special interests in dermatology and ophthalmology. She has a special place in her heart for labradors! She spends her free time with her husband, her black labrador "kids" Luna, and Charlie, and one feisty long haired cat named Daisy. She enjoys competing with her horse Skye in the sport of three-day eventing, hiking, watching period dramas, and traveling.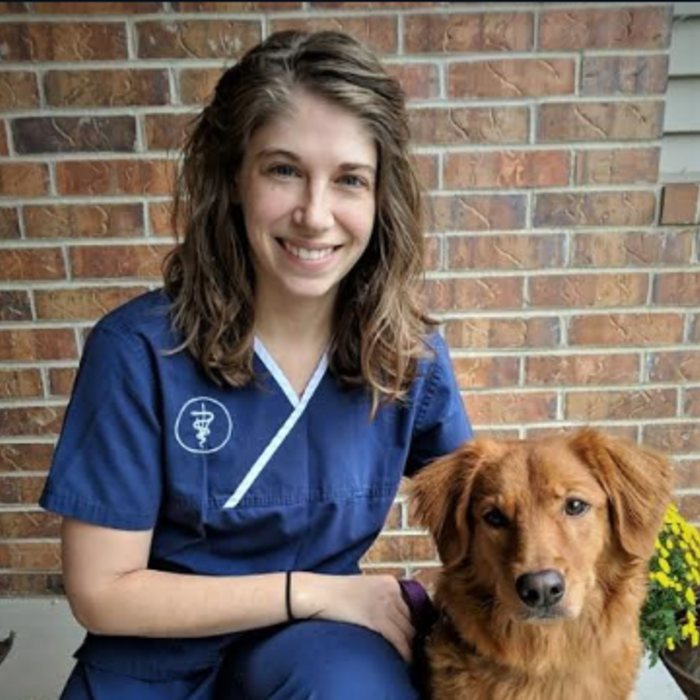 Samantha Steinich DVM
Dr. Samantha Steinich joined the Fitchburg Veterinary Hospital team in August 2018. She received her bachelor's degree in Animal Science from the University of Wisconsin and graduated from the UW School of Veterinary Medicine in 2013. During her veterinary education, Dr. Steinich worked in canine cancer research at the veterinary school. In addition to oncology, her special interests include behavior and strengthening the human-animal bond, cardiology, and internal medicine. Dr. Sam Steinich shares her home with her husband, Jon, their son, Elliot, a rescued shepherd mix named Apollo, and a spunky Nova Scotia Duck Tolling Retriever named Quinn. In her free time, she loves hiking, biking, painting, and agility.